Florida Land Totaling 1.25 Acres
Lots just off Larkspur Rd and Gasline Rd DeLand FL 32724
Near Highway i-4 and State Road 44
Lot 8 Block 6 Section 7 Township 17 South Range 31 East
Lot 5, 6, & 8 Sold! ALL SOLD
Parcel 7107-01-06-0080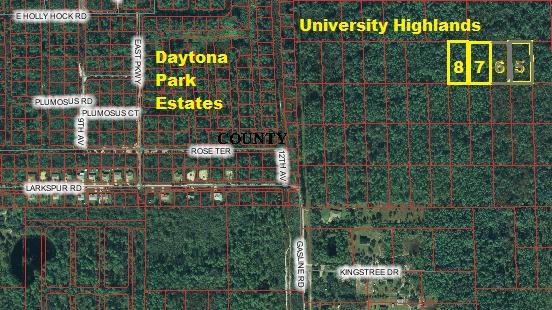 See how close property is to Daytona Park Estates.
Typical land in University Highlands near lot.
Dirt Trail/Road in University Highlands near lot.

Gasline Road looking at University Highlands near lot.

Home on Gasline Road and Larkspur, house next to University Highlands.

This land is located in zip code 32724
If you want to get an idea how much land is in the area go to
r e a l t o r dot com do an advanced search for land using zip code 32724 and look for land about 5 acres.
INVEST IN FLORIDA LAND!

Florida has and will continue to be one of America's fastest-growing states.

For more info: DeLand 5 Acres
This land is located South of Highway 92, North of i-4 & Highway 44, West of i-95, East of Daytona Park Estates.
To the left of this area homes are built on lots as small as 75'x150' in Daytona Park Estates.
Daytona Park Estates lots have recently sold for $15,000 to $36,500!
This land is in between I-4 & Highway 92 International Boulevard
Distance to Daytona 500 and Daytona Airport about 12 miles.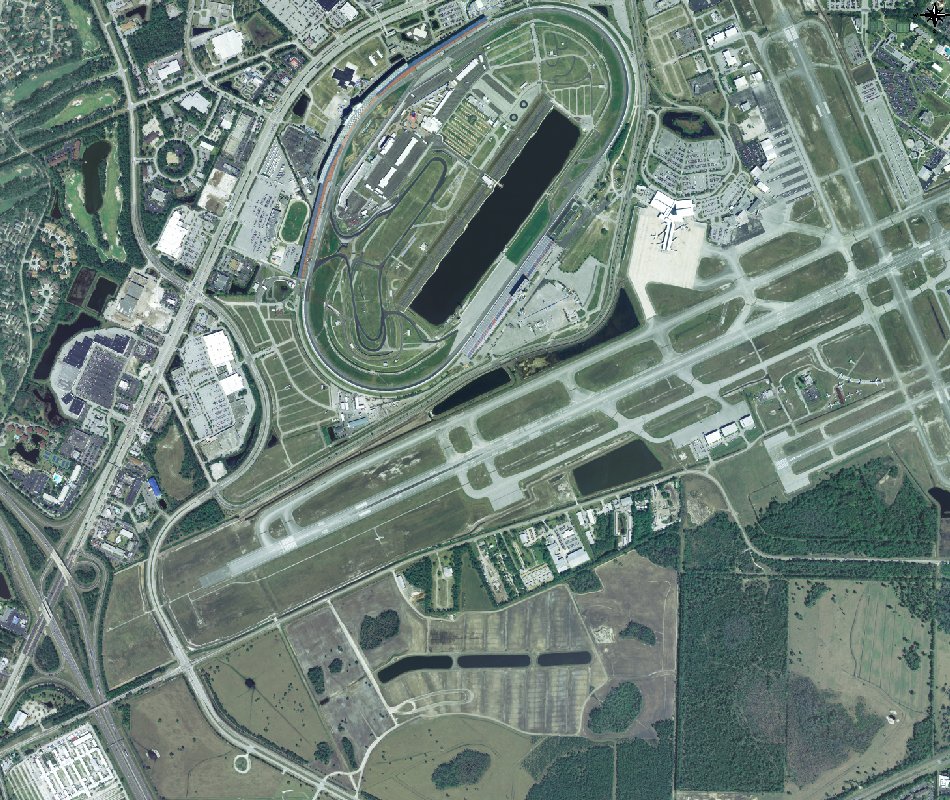 While I can not guarantee this lot is buildable now, when or ever but here are pictures of homes and or commercial buildings that have been built or lots cleared in University highlands:
DeLand Crossings Industrial Park was University Highlands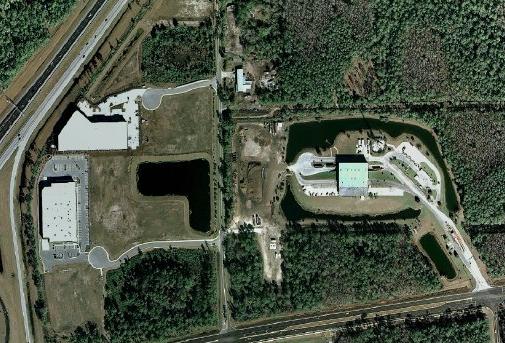 The 2 buildings on the left are the new DeLand Crossings Industrial Park
Here are the homes that are built next to this section of University Highlands where this property is located. They are either on Gasline Rd or in Daytona Park Estates:
This section of University Highlands where this property is located, being this close to these homes in the area I felt had a good chance of a future use. So I bought on speculation of future growth of the DeLand Daytona Beach area & that is how I am selling it. It is speculation on future growth.
I showed you proof of what University Highlands property looks like above in the pictures above. So anything is possible!
Distance from University Highlands to major points in Florida :
Deland City Limits, 1 1/2 miles

Daytona Beach, 10 miles

Cape Kennedy, 54 miles

Jacksonville, 92 miles

Orlando, 34 miles

Greater Miami, 237 miles

Tampa, 132 miles

Gainesville, 103 miles

Saint Augustine, 63 miles

West Palm Beach, 194 miles
This is raw, virgin, undeveloped & uncleared land, with no roads or services in place and should be considered for speculation purposes, based on the future growth of DeLand and Daytona Beach area.
Any questions I will be more then happy to answer them.
Land is "as is". Some pictures are not of the actual lot. The pictures are of the general area. (Unless otherwise stated).
If at any time you have any questions regarding this asset, or if you do not clearly understand please contact:
Property card info for lots: lot 5 & 6 sold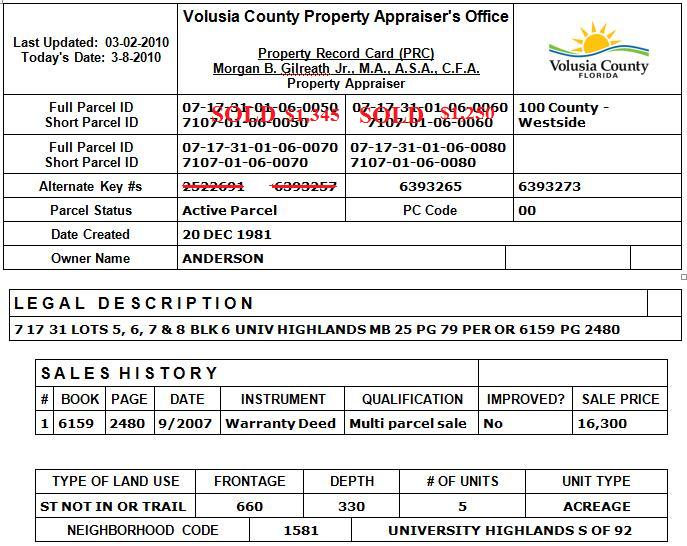 The full sale price of this 165x330 1.25 acres land is SOLD
For More Info:
Call: 609-363-0635
email:
Sales@Landintheusa.com
Contact me & I will prepare a contract for you to look over.
Thanks for your interest.
Making Buying Land Simple and Easy!
I AM NOT A REAL ESTATE AGENT, I OWN THIS PROPERTY
I am an individual not a developer.
This does not constitute an offer where prohibited by law.